Opt for a protective mask made of fabric to attenuate the projections of postilions when you sneeze or speak…
This mask is made of two layers of cotton. A pocket is designed between the layers, so that a disposable filter (eg. paper handkerchief, etc.) may be fitted in. The mask has three pleats on each side for comfort, as well as ties to be bound behind the ears.
This OEKO-TEX® certified organic cotton mask is washable and reusable.
Wearing a mask is one of the five responsible actions to adopt according to the WHO (https://www.who.int/emergencies/diseases/novel-coronavirus-2019)
Wash your hand
Respect the distances
Wear a mask
Cover yourself during a sneeze
Stay at home in case of symptoms
Composition: 100% organic cotton with certificate, 100% cotton ties
Organic cotton certificate: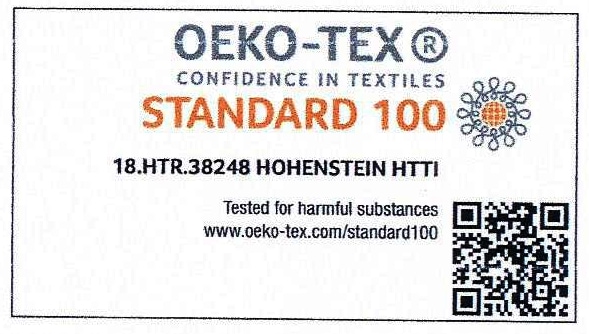 Washing: Machine 60